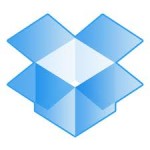 The honour of the first post goes to Dropbox. This first widely-used cloud service is now a must-install on all newly configured computers, tablets and phones (surely).
It evidently has a powerful API given the number of services which piggyback on its fast syncing capabilities. 1Password comes to mind, amongst others.
So, raise a geeky glass to Dropbox. King of the Cloud.